Liverpool Civil Law's costs department is headed by Mr David Pilling and includes Mr Michael Krebs, Miss Holly-Ann Shaw and Mr William Thorpe. The costs team can assist solicitors and cost consultants with written advice, drafting of points of dispute and advocacy at applications or detailed assessments. If you require any further information on fees or any other part of this chambers service, please do not hesitate to contact the clerks.
Mr David Pilling of chambers costs team has produced a note following the publication of 'The Jackson Report'. The view his note click here.
Feedback
---
WEDNESDAY, 14 MARCH 2012
GOOD COSTS COUNSEL
Having very recently had my arm (rather than my fingers) burnt by a London set of chambers that I have helped repeatedly and gratis I thought I would simply never help any barristers again.
Having had a good heart to heart with the great Michael Bacon today I have relented.  Ignore them from now on, he advised. It is their loss.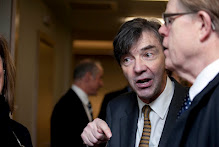 It was the Liverpool Law Society costs conference today and all speakers were superb. One barrister spoke with real wisdom and passion. He was David Pilling at Liverpool Civil Law. His command of RTA portal issues was stunning and I want to draw him to your attention. I am confident his head of chambers isn't the sort of person who happily trousers £20,000 on a brief yet thinks someone else is only worth £200.